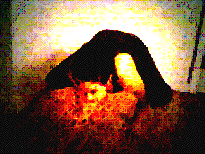 Teaching Schedule

Jessica's Teaching Schedule is currently undergoing major transition and change. Check back at this page around November 13.

Current

Teaching classes in Cambridge Rindge and Latin High School for their student body.

Starting January 8

Tuesdays

Villari's Martial Arts, Walpole MA

12pm-1pm, Introduction to Hatha Yoga

1:30-2:30pm, Introduction to Hatha Yoga

Eight week session $95 with pre-registration, $115 afterwards.

Email Jessica at upsidedown90@hotmail.com for more information.